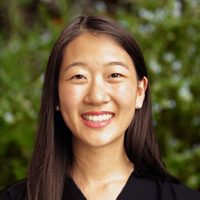 As an endodontist, Dr. Katherine Shi aims every day to deliver evidence-based quality care to save natural teeth, minimize pain, and improve patients' quality of life. With honest communication and consideration, she strives to ensure every patient is as informed and comfortable as possible when receiving root canal treatment.
Dr. Shi was raised in Michigan and Georgia before coming to the West Coast for her undergraduate degree in Molecular and Cell Biology at University of California, Berkeley. She continued on to earn her Doctor of Dental Medicine degree at University of Pennsylvania, where she was inducted into the Matthew Cryer Honor Society and Omicron Kappa Upsilon for her academic achievements. With a passion for saving natural teeth, she further pursued specialty training in Endodontics at Tufts University in Boston, MA.
Dr. Shi has a love for the science and evidence behind quality endodontic care. At Penn, she conducted research through the Radiology Honors Program on integrating artificial intelligence for computer-aided CBCT detection of periapical lesions, which has led to two recent publications including one in the Journal of Endodontics.
The reason behind Dr. Shi's return to the West Coast is to reunite with her husband in Sacramento, where he is currently a medical resident at UC Davis Medical Center. Dr. Shi looks forward to serving and becoming a part of the community in Sacramento. When Dr. Shi is not practicing endodontics, she enjoys spending time with family, hiking, trying new recipes, and painting.
Dr. Katherine Shi's professional dental affiliations:
Social media connections: