Roseville office - 568 North Sunrise Avenue
Our endodontists specialize in root canals and other endodontic procedures
Endodontic Associates Dental Group's Roseville location is an endodontic (root canal) specialty dental practice. Our endodontists are highly trained dentists who have additional education, training and certification in endodontics, which benefits patients needing specialty dental care like root canals, root canal retreatment and endodontic surgery.
Roseville - endodontic office
Monday – Friday 8 AM  – 5 PM
568 North Sunrise Avenue, Suite 300
Roseville, CA 95661
Endodontic services provided at the Roseville location:
Root canal dentists at this location:
A peek inside our Roseville office location ...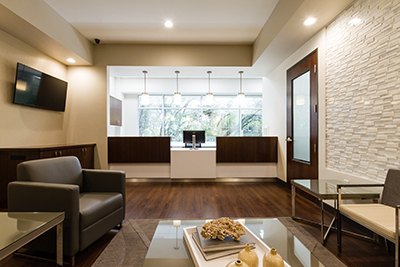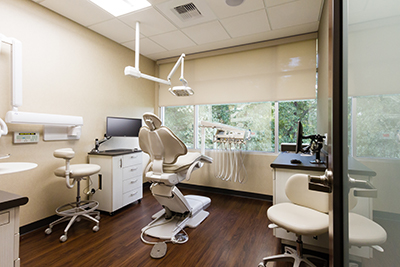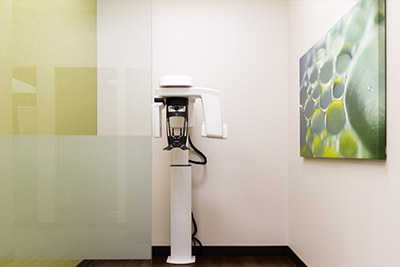 Patient parking and office entrance

Patient parking at our Roseville office location is available in the parking lot directly adjacent to our building and is shared with other offices in the business complex. We are located on the third floor of the "Sutter" building, Suite 300. 
There are entrances to the building on both the first and second floors from the parking area. Please note the floor of entry. Upon exiting the elevator or stairs on the third floor, our office will be down the long corridor behind the elevator.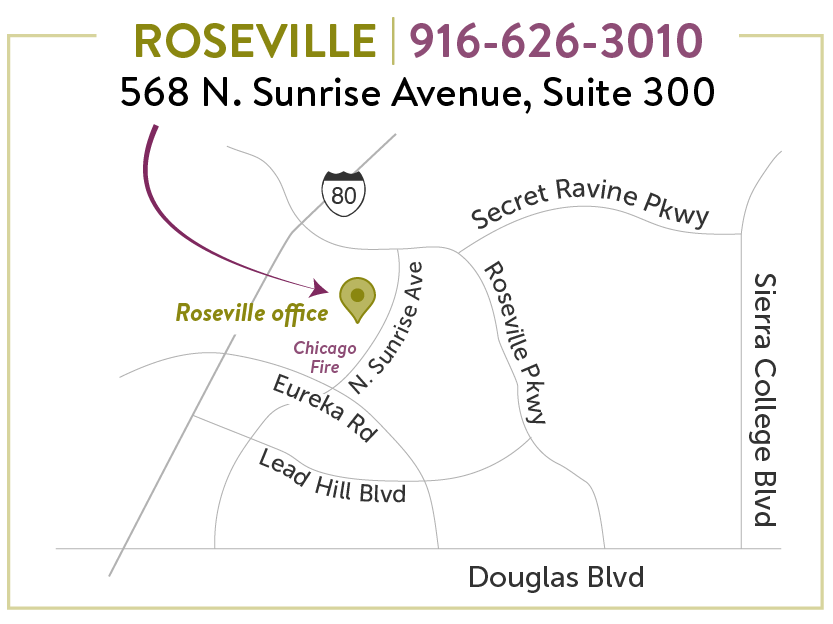 Other helpful tips in finding our Roseville endodontic office:
Endodontic Associates Dental Group's Roseville location is conveniently located on the corner of Eureka Road and N. Sunrise Avenue, very close to the Eureka Road exit on Interstate 80.
Many patients find Chicago Fire Pizza to be a useful landmark as our building, the "Sutter" building, is behind them with a large parking lot separating the buildings.